Scuba diving isn't like other sports and hobbies where you can just turn up and join in. It's full of risks if not done correctly, which is why you need a scuba diving certification. Here's the lowdown on all you need to know!
---
What is a PADI Scuba Diving Certification?  
---
Just like driving a car, with scuba diving you need to pass a course and gain your certification before you can be called a scuba diver.  PADI is probably the best-known scuba diving organization in the world with whom you can gain your certification. But, there are also others, such as SSI and NAUI too, and they can easily be transferred, so if you complete a certain level with one organization, there is usually an equivalent with one of the others.
There are a lot of safety procedures, acronyms, buddy procedures, and knowledge of how your body works when you dive that you need to be aware of. A poorly trained diver can be dangerous and can risk losing their life if they don't follow the correct protocols. 
They can also be unpleasant for a buddy to dive with and can be risky too. 
Education is important in all areas of life, so committing the time, effort, and respect to achieving your scuba diving certification levels will in turn make your diving experiences even better. 
Open Water Diver
The Open Water Diver is the first scuba diving certification level. This is made up of textbook learning, some sessions in the pool (or shallow confined water), along with 5 open water dives to practice your skills. 
In this course, you learn the 24 basic skills of being a diver, along with a lot of acronyms and procedures. Some of the trickiest parts of the course for some people are the mask removal skills, you can read more about them in this blog.
It may seem like a lot that you need to know, but the best way to solidify your knowledge is to then go out and practice by diving as much as you can.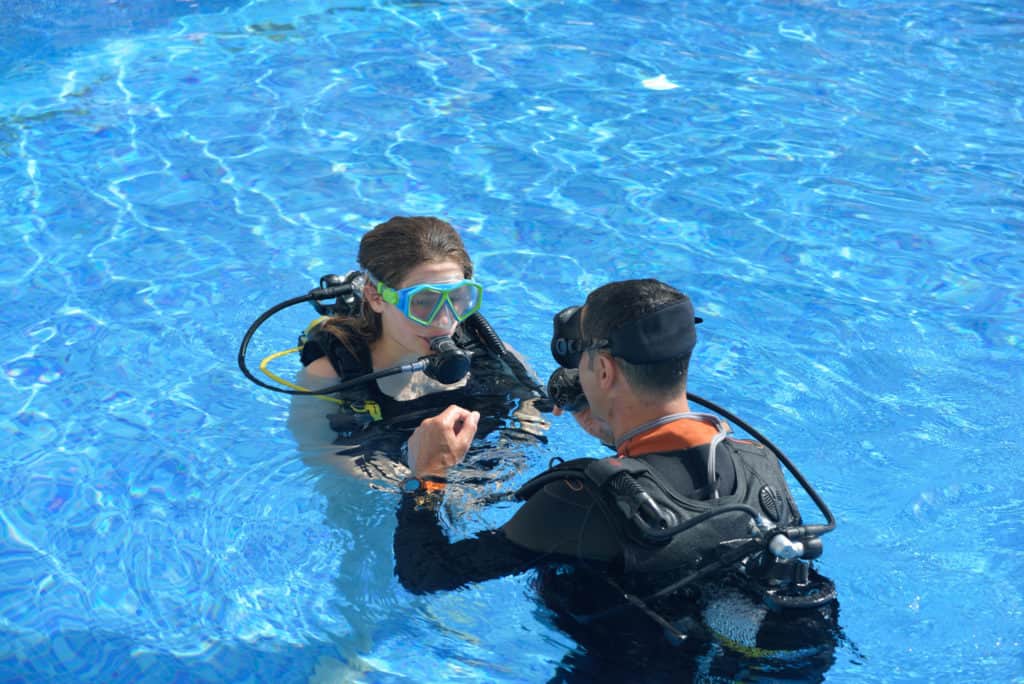 You are qualified to dive as deep as 18 meters (60 feet) If you wish to dive deeper than this you need a 'Deep Diver' specialty course, or to complete your Advanced Open Water Certification.
Although this level allows you to dive anywhere in the world, independently with a buddy, we would always recommend diving with a guide until you feel completely comfortable under the water (this can take up to 100 dives or more – depending on you!) And always take the opportunity to dive with a guide in an unknown location, as you don't know about currents and where the best marine life is!
Advanced Open Water Diver
The Advanced Open Water Certification (AOW) is a lot of fun, as here you can begin to think less about yourself as a diver, and more about the ocean around you. 
In this course, you can choose 5 specialties to focus on to improve your dive skills. Deep diving and navigation are compulsory elements (and both incredibly useful). Then you can choose 3 other components, from a choice of specialty areas.
The advanced course has no official 'exam' to go with it, and the textbook has knowledge reviews for each subject area.
Once completed, the AOW certification allows you to dive as deep as 30 meters (90 feet). 
Although you can technically complete this course directly after your OW certification, it is usually better to gain more experience by actually diving before doing this course. 
Some people seem to think that gaining levels and certifications makes them better, but for obvious reasons, an open water diver with 70 dives, is better than an advanced diver who only has the 10 immersions of their certification. 
Rescue Diver
The next level of scuba diving certification is Rescue Diver. In your rescue diver course, you focus on the well-being of other people as well as yourself. It makes you more aware of any anxieties and stresses people might be under when diving and teaches you 2 look out for circumstances that may cause problems before they even happen.
This course may sound a little 'heavy', especially as you learn to deal with difficult and complicated situations, however, it is so vital to know these strategies if you ever possibly need to use them in an emergency.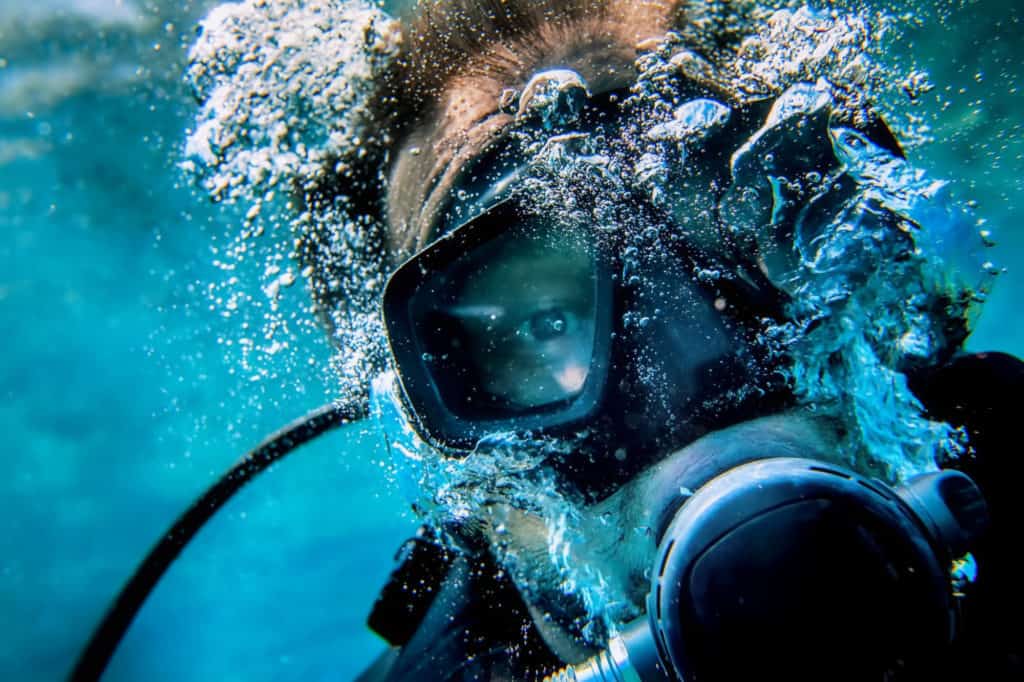 Master Scuba Diver / Divemaster
If you ever get to the point of being a master scuba diver or a divemaster, it proves that you are within an elite group of the scuba diving community. Although they sound the same, they differ in terms of meaning, with a master scuba diver being an elite representative of a person who dives as a hobby and a dive master being the beginning of a professional journey into a diving career. 
Either way, achieving this level is something to be proud of as less than 2% of divers ever get this far.
A master scuba diver needs to have achieved all of their courses mentioned in this program (OW, AOW & Rescue), reach 50 logged dives or more, and have earned 5 specialty certifications.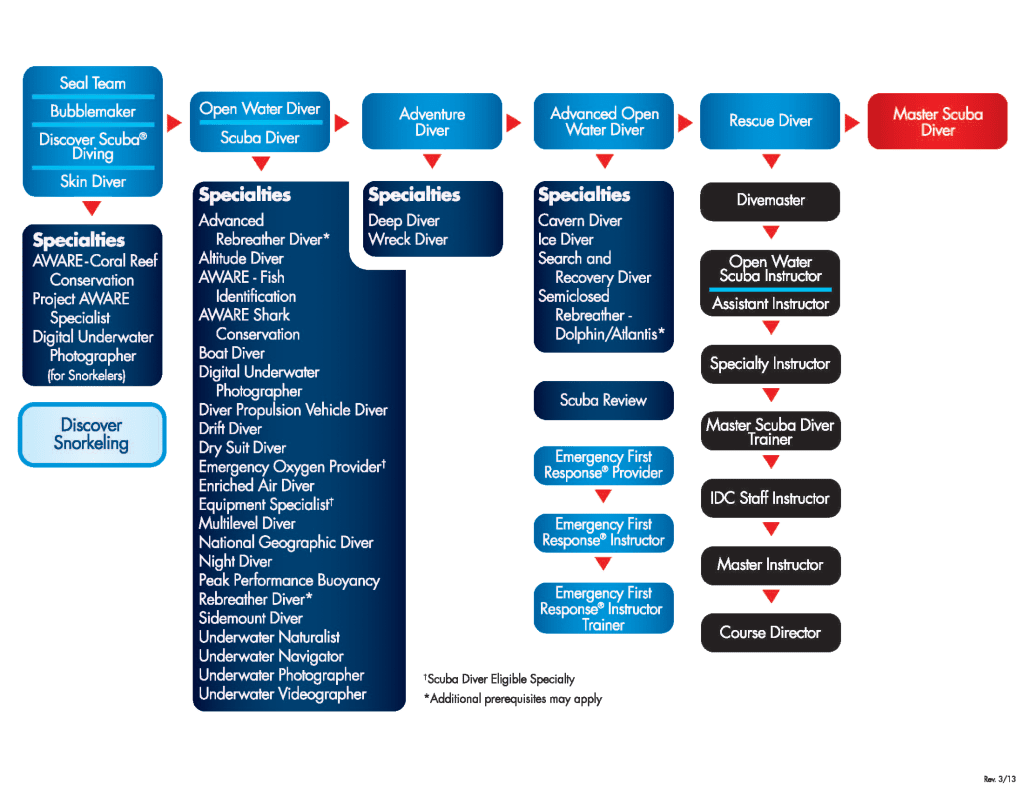 Specialty Dive Certifications
There are also specialty dive certifications you can complete following your open water course, which is great if you want to gain deeper knowledge into a certain dive area. 
You can focus on things like underwater photography, diving deep, wreck diving, diving with enhanced air (nitrox), diving side-mount, and many, many more.
Check out our blog on specialty certifications with DivePoint!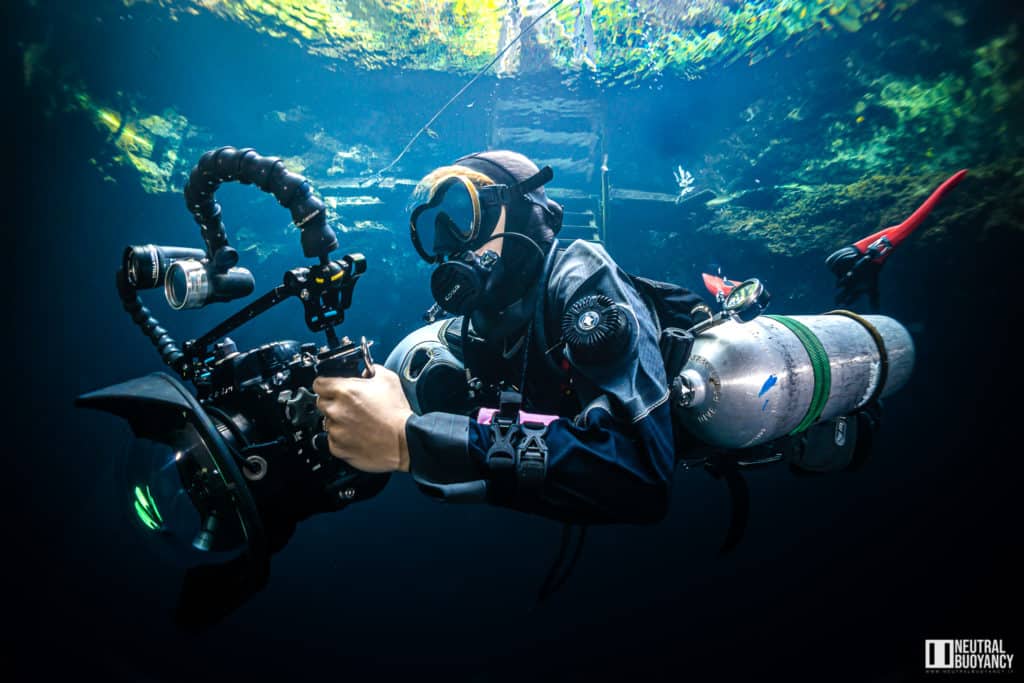 Why Should I Continue to Train?
As with all training, the more you do, the better diver you become. 
Think of the different levels as your awareness and competence in the water. 
For your Open Water certification, you're learning about diving, how to use the equipment, and be safe.
At the Advanced Open Water level, you're learning more about the ocean around you, how to navigate more efficiently, the fish you'll see, and becoming more efficient in terms of buoyancy and air consumption. 
A Rescue Diver is more aware of the people around them and able to keep a closer eye on their buddy and the people they dive with in emergencies.
A Divemaster takes on a professional context to guide divers on a dive safely, ensuring the route and safety of the group. 
Are There More Scuba Diving Certification Levels?
There are many other dive certification levels beyond divemaster, but these are usually professional levels for people who want to work in the industry.
There is also a continuation of technical diving for divers who want to go deeper, stay down longer, and explore caves and wrecks at greater depth.
Can I Go Diving Without a Scuba Diving Certification in Mexico?
If you are not scuba certified, you can still try it out with a Discover Scuba Diving session. This is a full-day experience where an instructor we'll take you to a swimming pool to teach you the basic skills of diving. Once you're confident in the water you will experience some real dives in the ocean under careful and close supervision from your instructor.
A Discover Scuba Diving session is a great way to try out scuba before taking the plunge into a full scuba diving certification. 
Book Your Scuba Diving Certification with DivePoint!
If you want to achieve your scuba diving certification, or to continue your scuba development with a further education course, contact us at DivePoint.
Our dive shop prides itself on personal service, and it's likely you'll have 1:1 training as you complete your education, offering you full attention and care to become the best and safest diver you can be. 
You can enjoy our courses as part of a package too – combining your development with seeing the unbelievable sights of the cenotes, or the wonders of Cozumel. 
Contact us today! 
We hope you liked this blog post on scuba diving certification near me in Playa del Carmen.
If you enjoyed reading, make sure to read our other blog topics, leave us a comment, or follow us on our Facebook & Instagram pages!