WELCOME TO DIVEPOINT MEXICO - Learn more about us!
Born and raised in Germany, my lifelong dream was to move somewhere next to the ocean, and do what I love, scuba dive.
When I was 10 years I got to dive the first time, in Portugal. I fell in love with the sensation of being below the waves and the underwater world.
I continued diving and doing as many courses as I could, until I finally reached my dream and became a SCUBA Diving instructor in 2018.
It's a magical experience for me to be able to teach and guide others in a sport that I have so much love for.
Since then, I have continued to develop my own diving skills, taking further classes in cave diving and learning from some of the world's best dive professionals.
I have lived in Playa del Carmen since 2019 with my family, dog, and cat. When I'm not diving (or doing anything related to the underwater world!) you will find me with my dog, Sam, having a 'paw'-some time or making Macramé.
I love meeting people from around the globe, and exploring the underwater world with them.
As divers we create  life-changing anecdotes and memories together, so it truly is my passion  and to making divers trips with me simply unforgettable.
About Us – The Rivera maya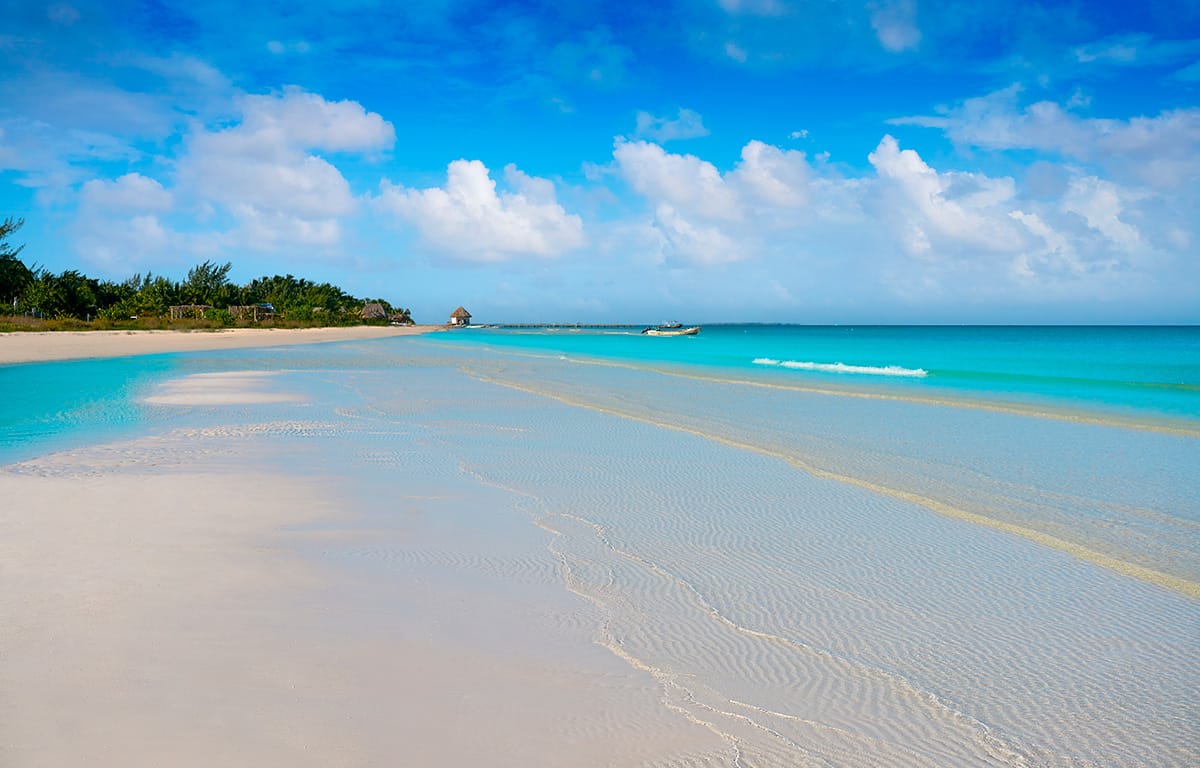 Located at the east-coast of Mexico, the Riviera Maya is an ideal place for anybody looking for the perfect combination of culture and nature.
This part of Mexico is blessed with an expansive stretch of Caribbean coastline– offering stunning white sand beaches all the way down to Belize. Home to amazing unique coral reefs in magically clear and warm water, and beautiful endemic flora and fauna.
The peninsula of the Quintana Roo, home of the Riviera Maya is surrounded by gleaming turquiose ocean and has idyllic islands nearby.
In the modern touristic centres like Cancun, Playa del Carmen or Tulum there are many different options of hotels, airbnbs, and vacation rentals to stay in. Each town is bustling with it's own array of restaurants, shopping malls, branded shops, beach clubs, fitness and wellness facilities, and unique experiences.
For those who fancy a exploring the cultural history of the Yucatan Peninsula, you can travel through time at the breathtaking archelogoical sites.
Explore the difference between Mayans and Aztecs at the ancient Mayan ruins. See one of the '7 Wonders of the World', Chichen Itza, and marvel at Kukulkan, the feathered snake god as he decends from the temple. You can also visit the lesser known jungle ruins of Coba, and the stunning ruins at Tulum, which are the only site overlooking the ocean.
Thrill-seekers and nature lovers can enjoy the unique natural theme parks, which are known and recommended by visitors worldwide for their variety of activities, wildlife and magnificent locations.
There truly are so many experiences, for anyone and everyone, to enjoy in the Riviera Maya.
About Us – Cenotes and Caves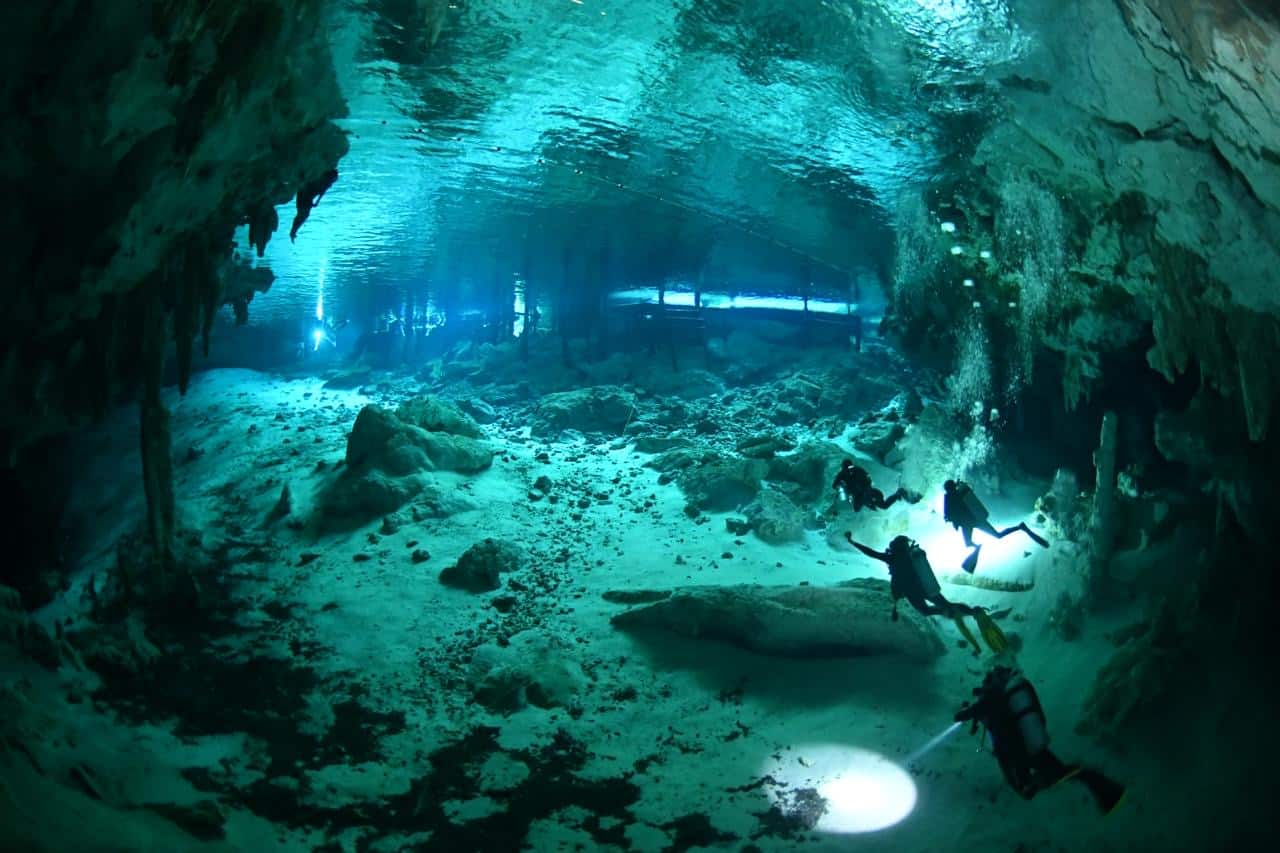 Another exciting reason to visit the Riviera Maya is to see one of the more than 6000 Cenotes you can find in the surrounding jungle.
Known for centuries by the indigenous Mayan people as the entrance to Xibalbá, the Mayan underworld, and serving as entrance points to subterranean underwater caves that have existed for far longer than even humans have been on our planet.
There is so many different cenotes, and each and every single one has its very own vibe and ambience. There are no two-of-a-kind.
As refreshing havens of tranquility in the subtropical Mexican climate, cenotes are a must-visit spot of any local or tourist who has the will to connect with the nature and see and experience something completely different.
One of the most unique opportunities within the cenotes is to experience diving in one of the hundreds of kilometers of cave systems and caverns found in the Yucatan peninsula.
Even for non-divers, cenotes are a fun filled place to enjoy. You can delight in jumping into and snorkeling in the crystal-clear water. Some cenotes even have zip-lines for those who want a bigger thrill. Or you may prefer simply relaxing in a hammock in the jungle with a passionfruit infused water as you observe the incredible flora and fauna that surrounds you. These are just some of the possibilities many of the cenotes offer.
The locations of cenotes differ greatly, with some close to the tourist areas, but many that are not easily reachable. It is estimated that the majority of existing cenotes are still to be discovered and are lying untouched, somewhere deep in the Mexican jungle.
Archaeologists, Cave-divers and Explorers are on the search for important historical evidence that could reveal a little more about these magical places and of the ancestors, history, and culture of the indigenous people who have lived in the Yucatan peninsula.
Luckily many cenotes have already been discovered and the infrastructure around them has grown, which made some very unique cenotes accessible to the public to enjoy their natural, relaxing atmosphere.
Cenotes make magnificent spots to snorkel, dive, free dive, swim, relax and explore.
They are ideal for families, couples or even on your own. Bring your swimsuit, towel and relax in the Mayan jungle at one of these sacred and mystical places.