Discover SCUBA Diving Today – 1 Day Adventure
Discover SCUBA Diving
Meeting Time:  08:30am Pickup at your place, you will meet your instructor and we fill in the required paperwork.
Quick Theory session, and already you're jumping in the pool for some first breaths underwater.
Lunch Time: 11:30am-12:30
Boat Departure: 12:30 We board the boat and after a very short 5-minutes drive, you'll experience your first SCUBA Dive in our local reefs with your instructor.
Back by: 15:30pm Drop-off at your place
What to expect?
Never dived before? Discover Scuba Diving today! This Discover-Scuba-Diving Program is a one-day experience to try and find out what hidden treasures lay beneath the surface.
During this experience you will learn about basic techniques in scuba diving during a short pool-session including a detailed theoretical briefing. To get yourself comfortable with the SCUBA equipment and breathing underwater – your instructor will guide you through a few tips, tricks and exercises in the confined area.
After some snacks you will find yourself on a diving-boat in the middle of the blue caribbean ocean, ready to jump in for your first dives.
Following all safety protocols your Instructor leads you through two beautiful dives along colourful coral-reefs and sandbars.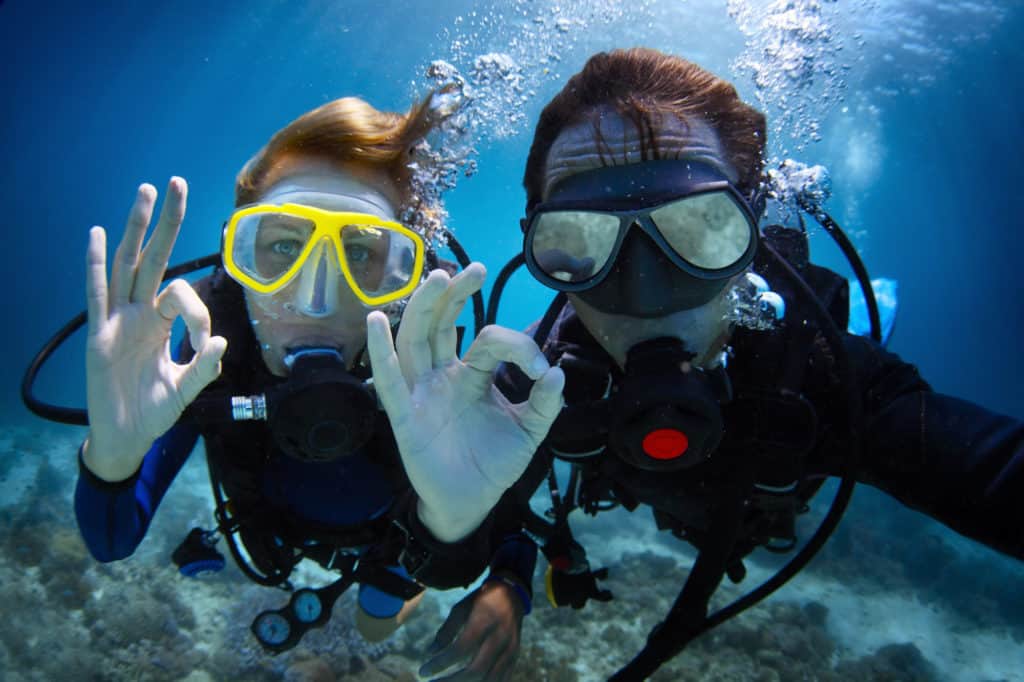 Why should I Try SCUBA Diving?
Before heading straight towards your first SCUBA Certification, often it makes sense to try SCUBA Diving before actually starting the Open Water Diver Course.
You have the opportunity to experience the underwater-feeling in one day, get to learn some basic SCUBA Theory and feel how it is to dive yourself.
With this experience you will certainly have an easier time deciding whether the Open Water Diver Course is your way to go!
Read more about the Discover SCUBA Diving Program and why you should try it in Mexico in our Blog Here!
Transport
Instructor
Equipment
Pool Session
Boat Fee
Lunch and Water
2 Dives