Welcome to divepoint mexico
DivePoint Mexico is a female owned private scuba diving company, based in Playa del Carmen, on the Riviera Maya.
DivePoint offers a great variation of guided diving, PADI SCUBA courses, Cenote diving experiences and custom diving packages. Have a look! 
Here at DivePoint, we want to provide you with a memorable experience that you'll treasure for your lifetime.
So our main focus during any diving day is on creating an enviornment of ultimate safety and quality for every diver.
We only works with fully licensed boats which are installed with all necessary safety equipment.
We also only use regularly serviced diving gear and rental equipment, that is good quality, from reputable brands.
WE HAVE THE BEST DIVING PACKAGES
Combine the best of the Riviera Maya and create a bespoke diving package.
If you choose to dive with us for more than 2 days, we will give you a SPECIAL DISCOUNT!
GUIDED DIVING CENOTE EXPERIENCE
SCUBA Courses - start your next adventure
Well trained Guides and Instructors are a prerequisite to having success on your dive trip, and to promise you absolute safety. With DivePoint Mexico you will always dive with a fully trained and certified instructor.
For both yours and our own safety, we give detailed briefings to all of our divers and students about the tour/course they're participating at,  and ask divers to follow all instructions given to them by the dive professionals.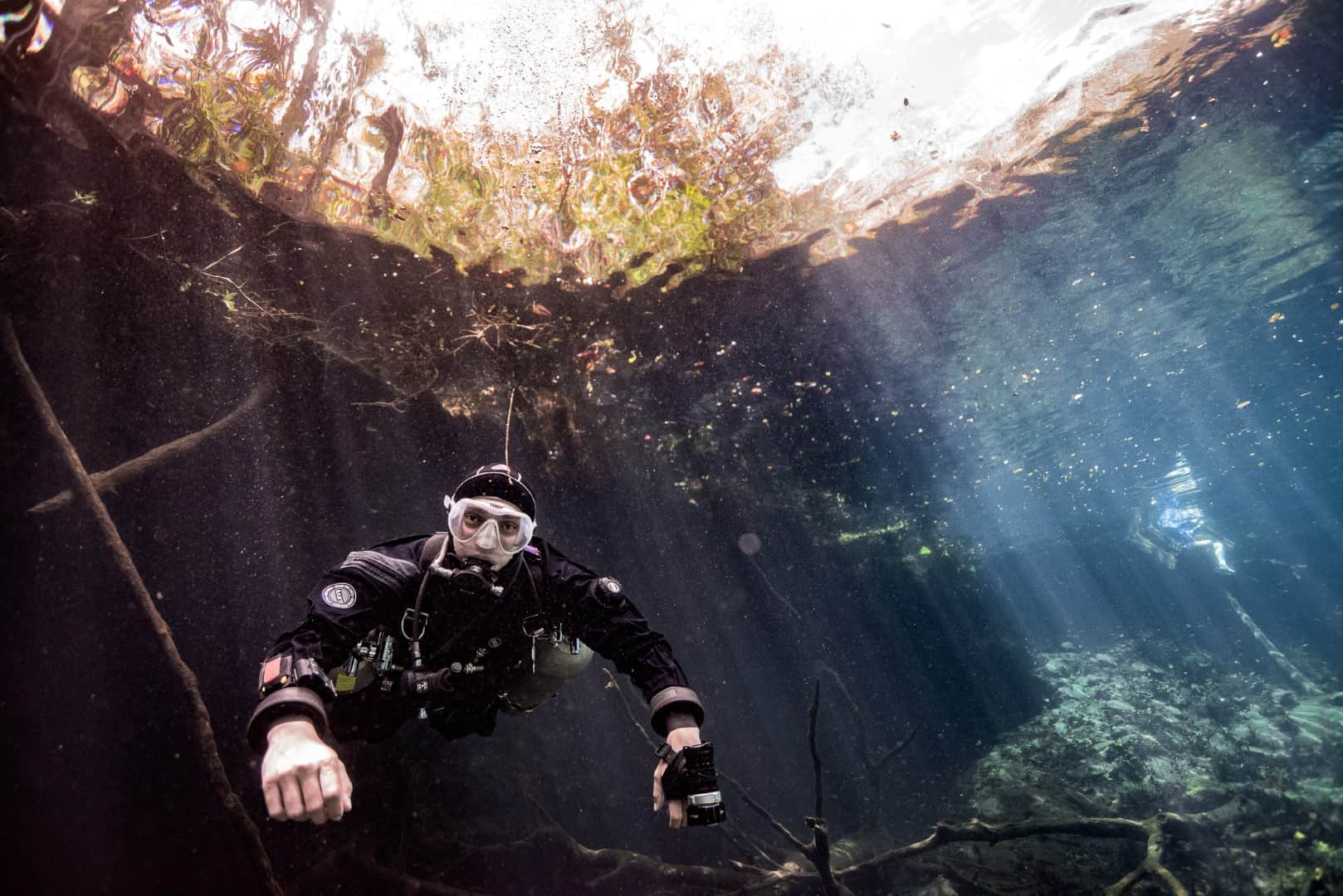 If you would like further information, please don't hesitate to contact us! We are happy to answer any questions you have.
Remember to show off your new trip on insta by tagging us