From what to pack, to checking you have the top dive company to go to the most incredible dive sites, a diving vacation takes some planning. Follow our tips to ensure you have the BEST scuba diving trip.
---
12 Easy Steps to Planning Your Next Scuba Diving Vacation
---
If you're a diver, planning a vacation or trip anywhere usually comes with the hopeful question, "Will there be anywhere I can dive here?"
Usually coastal places have some chance of getting your fins wet, and if so, you should jump at the chance of trying a new dive location. But how can you plan your trip to perfection, combining the best opportunities to dive with having the ultimate vacation experience?
Follow our top tips and you'll find out!
12 Tips to Help You Plan Your Next Scuba Diving Trip
#1 – Get Certified!
If you aren't already a scuba diver, getting certified on your trip can be great fun, and open up the underwater world to you in the future. You can find many great dive shops and dive professionals to do your course with, and often, completing your open water dives in the tropical waters of your vacay destination is a lot more fun than the chillier or murkier waters closer to home.
You can prepare for your course in advance. Many dive shops (including DivePoint!) offer online e-learning, so that you can complete the theory aspect of your course before you get to your holiday location (and not waste precious vacation hours studying!)
If you are already a diver, you might want to upgrade and try a different certification whilst on your trip. The Advanced Open Water Diver qualification allows you to explore depths of 30 meters, and improves your skills of buoyancy, navigation, and other specialties.
Or you may consider the Rescue Diver Course, which is crucial in honing your dive safety skills and supports you in being able to assess the situations around you and support divers in need.
Whatever you decide, whether a course or fun dives, try and do as much of the pre-course learning at home, to make your vacation more relaxing once you arrive!
#2 – Choose Your Location
There may be many factors that affect your vacation choice. From budget, to duration and what the place has to offer.
Some places in the world are notoriously cheap to dive, and others can be more expensive, so add these estimations to your plan when budgeting your trip.
If you are vacationing with friends and family who aren't divers, check that there are options for them available in the resort or town you go to. It will be no fun for them to be stuck on shore in a dive-centric location if they aren't keen on the water.
Luckily, where the DivePoint is, here in the Riviera Maya there's a lot for everyone to do! So divers and non-divers alike can have a fun trip.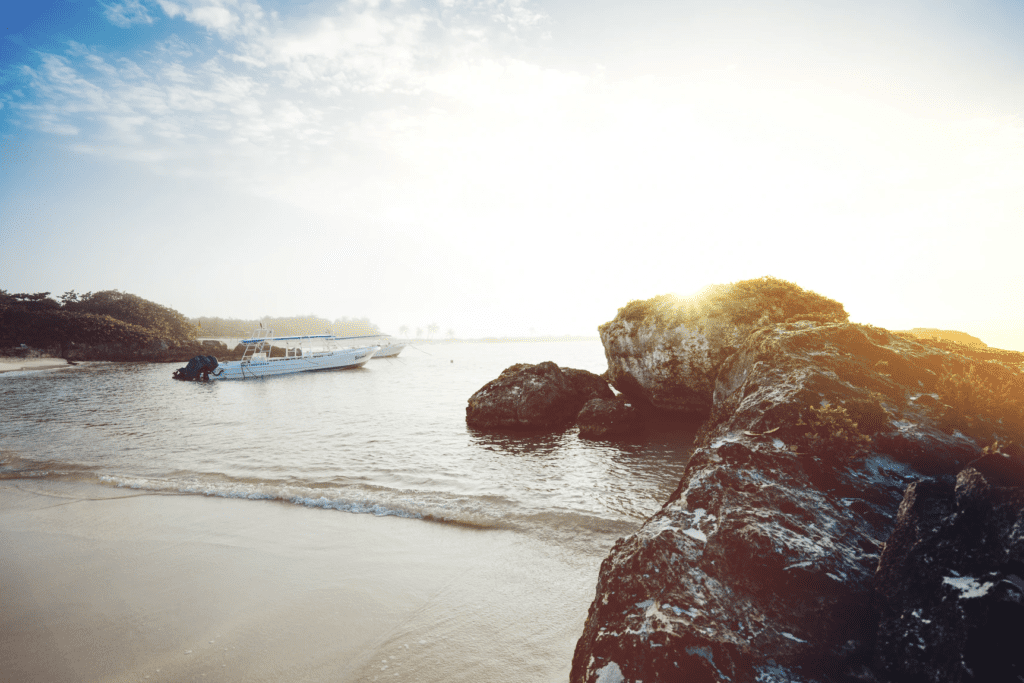 #3 – Ensure You Are Fit To Dive
Diving is a sport, and although it isn't the most intense, or high impact, you still need to keep your body in tip-top condition in order to dive safely and help to prevent diving-related injuries and conditions.
If you have any medical conditions that could impact your ability to dive, you should go and see a medical professional before your trip, who will grant you a 'Fit to Dive' certification, as many reputable dive shops will not take you without this proof.
Keeping yourself active and healthy will put you in the best condition to enjoy your dives and can support you with handling your gear and give you optimum air consumption too.
#4 – Prepare Your Gear
You should maintain a regular service schedule for your scuba equipment. If it's been a while since your regulator has been used, then getting it booked in with a technician before your trip is worthwhile.
You should also check the other dive gear that you have too, including dive computer batteries, flashlight batteries, and the neoprene of your wetsuit.
It's no fun packing the day before a trip and finding you have a problem!
#5 – Be Covered
Having travel insurance for anything that could go wrong during a trip is good practice for any vacation, but even more so for a trip where you plan on diving too.
Read the terms and conditions of your policy carefully, as some may not cover scuba diving, or have limits to depths and environments you're permitted to dive in and still remain covered.
If you're a regular diver, you may consider getting a specific dive cover insurance, like DAN (Divers Alert Network).
#6 – Research Your Dive Shop
Not all dive professionals and shops are created equal, so it's worthwhile checking on their credentials and reviews before you dive.
Ensure that your dive operator is affiliated with an internationally known training organization, such as PADI, NAUI, or SSI. Check reviews on websites such as TripAdvisor, which will show if they have regular and recent comments. Also, have a look at their social media accounts to see if they are regularly updated too.
Know that it may be worthwhile to spend some extra money, and not always go with the cheapest shop for your dives. It isn't worth saving a few dollars to end up diving with an inexperienced guide or with older gear.
Contact your shop with any questions you may have and ask them about the packages they offer. Some dive companies, like DivePoint, offer a discount if you book a dive package with them over a few days.
While in contact, a dive shop should also check your experience and diving certifications, in order to be able to recommend the best sites for you to dive safely and within your limits. If you haven't been diving in a while, the shop may offer to give you a refresher course, which is recommended if you haven't been in the water for 12 months.
Use this contact to get to know the shop. Be sure to ask about the boat and the number of divers on their trips, especially if you'd prefer the intimacy of a smaller group.
#7 – Book Your Dives Before You Travel
In your correspondence with your dive operator, you can begin to book your dives for the days of your trip.
For ocean and cenotes dives, don't be put off by an early start time. The ocean is particularly beautiful in the tranquility of the morning before other divers have been through the reefs, and it's often when you see more fish on the reef.
Cenotes can get busy with divers, so if you can get there before the crowds, then take the chance. The morning often has the best light too, so you can see the enchanting laser beams of light that make cenotes so special.
Research the dive sites you want to visit and discuss these with your dive operator. Depending on the season, there may be specialty dives or excursions available. In the Riviera Maya, you can swim with the whale sharks from June to September, and in Playa del Carmen you can scuba dive with bull sharks in the winter months.
By planning and pre-booking what you want to see, and choosing your preferred dive locations, you'll have your trips guaranteed. This avoids any disappointment on arrival at your destination and the boats are full or dive sites are unavailable. Some dive sites take a bit more planning and can't just be booked a day or two in advance.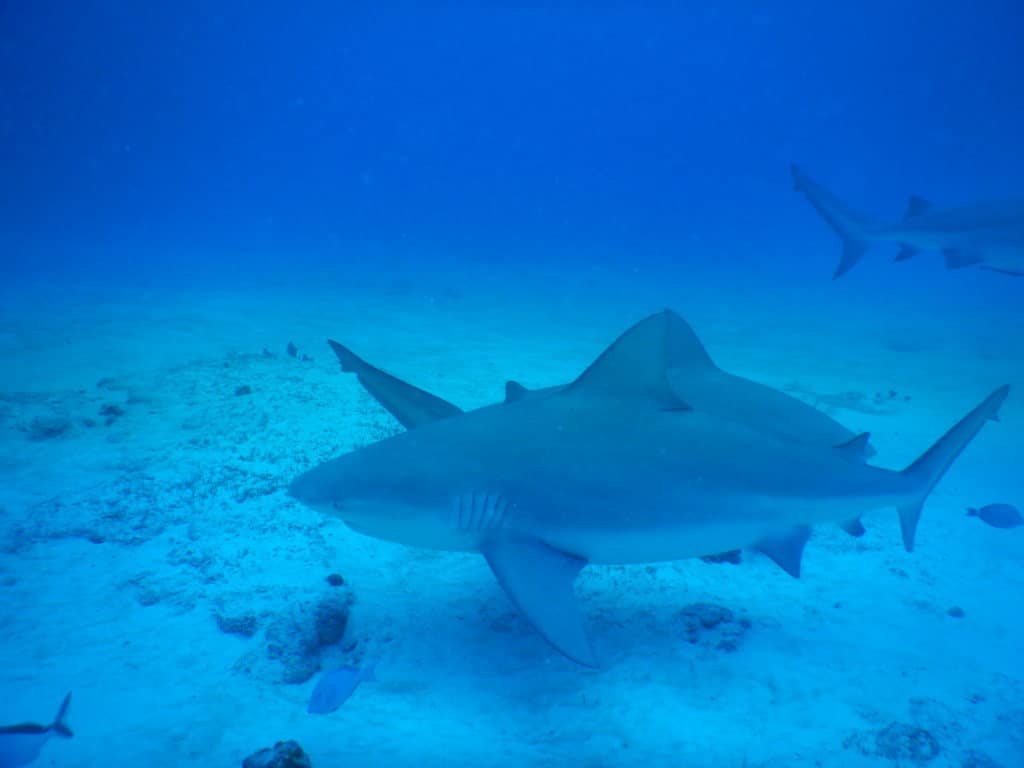 #8 – Packing Your Dive Gear
Before your trip, you need to pack. The first step is to remember all of your equipment! There's definitely been more than one diver who has left their dive computer at home, or lugged bulky heavy fins across a continent, but then forgotten the dive boots to wear with them!
Depending on your trip, maybe you're only managing one day of diving, or it could be a week full of many dives, which will impact the gear you bring too. You can always rent any equipment you don't take with you.
You could go minimalist – and just take your mask, dive computer, and fins. You can rent the rest, and these bits don't really take up too much room in your luggage.
I'd always throw in a rash guard, or dive skin to wear beneath a BCD, or under a rental wetsuit too.
If you do decide to bring a full set of dive equipment, you might think about how you pack it to transport it safely. A hard-sided suitcase is great for keeping dive gear safe. You can put your BCD, fins (if it's long enough), wetsuit, boots, and rash guards in there.
I personally prefer keeping my regulator, mask, and dive computer in my carry-on luggage, to avoid how suitcases get thrown around by baggage handlers. These are usually the most valuable items too, so if a suitcase goes missing, you can still dive with the essentials!
Often dive retailers make dive bags for travel, which are great for storing your equipment, and are suited for damp gear, but there can be attractive to dishonest people, who know that it's likely to have valuable equipment inside.
Also, don't forget to pack your certification cards and logbooks to show to the dive shop and to evidence your dives!
#9 – What to Bring Besides Dive Kit
What you need on your vacation will depend on the type of trip you're planning. If it's mainly a dive vacation, then other than the essential dive gear and a plethora of swimsuits, you might not need more than a few T-Shirts, a couple of pairs of shorts, and a sweater, in case it gets cool.
You might want to include some reef-safe sunscreen for days when you aren't diving. A hat to protect you from the sun when you're on the dive boat and polarized sunglasses, to save your eyes from glare and harmful UV rays.
#10 – Pre-Dive Vacation Activities 
Diving is best enjoyed when you're healthy and clear-headed. While you're away on your trip, ensure that you avoid alcohol the day before your dive, and eat well during your time, so you won't feel hungover, bloated, or have an upset tummy on a dive day.
On the night before your dive, have a good night's sleep so you can turn up ready to dive, well-rested!
#11 – Enjoy Your Dives
If you've made it this far on the list, you'll now be ready to enjoy your dives!
Have a nice light breakfast on dive day and make sure you pack everything you need to dive, including swimwear, a towel, snacks, a water bottle, and all of your gear.
Get to the dive center in good time (or be on time to your pick-up location) so that you don't miss valuable time for briefings or miss your boats.
Listen to your dive professional on the dive, during the pre-dive briefings, and on any instructions they give you. (Check out our blog on how to be a good dive buddy on a dive too!)
Dive safely and carefully, remembering all safety procedures, and keep breathing!
Bring your underwater camera to snap pictures of the creatures and wrecks you see on your dive too.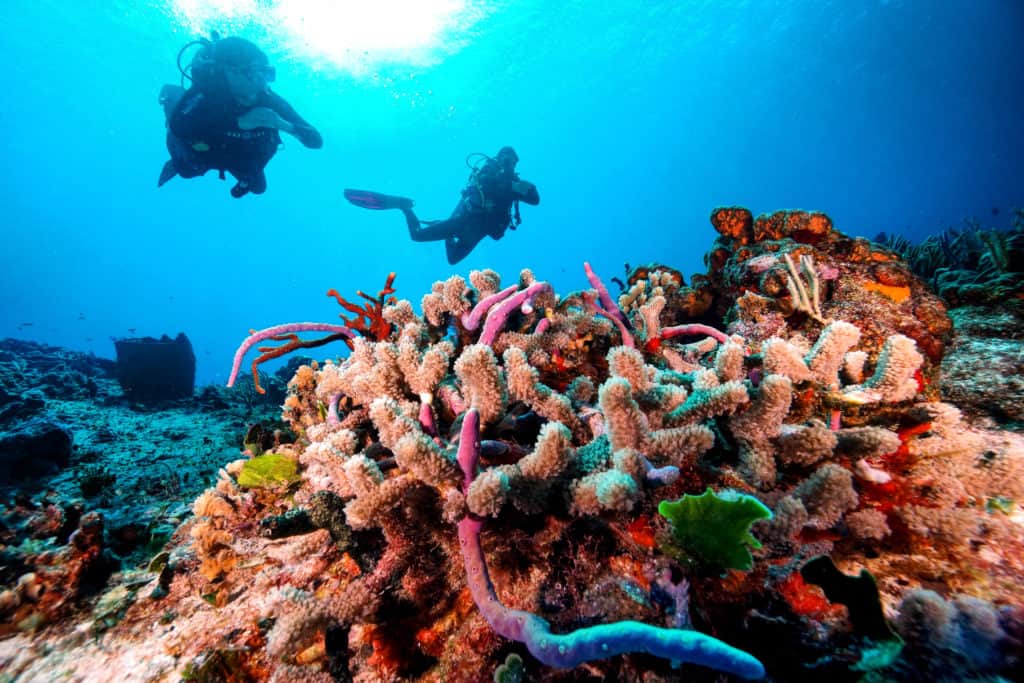 #12 – Allow Time Before Flying
If you're on a particularly short vacation or have jam-packed trip, try to prioritize diving on an earlier day, as it is recommended that you shouldn't fly or travel to high elevations within 12–24 hours of diving.
Save the last day of your vacation to get a final top-up of the tan instead!
Follow these tips and you'll be sure to enjoy your diving vacation!
We hope to see you dive with us at DivePoint on the Riviera Maya very soon.
---
We hope you liked this blog post on 12 Tips for Planning Your Next Scuba Diving Trip.
If you enjoyed reading, make sure to read our other blog topics, leave us a comment, or follow us on our Facebook & Instagram pages!