With the pandemic limiting travel and vacations being canceled, it may have been some time since you left were able to scuba dive into the world beneath the waves. If it's been a while, many divers wonder 'Do I need a scuba refresher course?'
---
What is a Diving Refresher Course?
---
A scuba refresher course helps you to refresh any dive skills before a trip, to be safe under the water.
If it's been a while since you last dive, and you haven't really got that many under your belt, it's perfectly normal and common to be a little confused about your equipment set up, or which button on your BCD is inflate and which is deflate. 
Although these seem like small issues, not knowing can lead to dangerous situations, for both you AND your dive buddy. Luckily a scuba refresher course doesn't take as long as the original Open Water Course, and you can review your skills normally in a morning session.
Who needs a Scuba Refresher Course?
The likelihood is that if you haven't been diving in a while then you may need a refresher course, but it's hard to put a number on how long. 
A diver with over 5000 dives across a 15 year period, who has had a 12-month break, is very different from a diver who did 1 or 2 vacation dives beyond their Open Water Certification and has been out of the water for a year. 
A good rule of thumb would be that if you are feeling in anyway rusty, then err on the side of caution and take the refresher before your dives. It's a positive attitude towards diving and having respect towards the dive skills you have learned to go through them with a professional again before your first dive. 
Divers who refuse a refresher (when they probably need one) can create problems for the other divers in their group by needing to be over-assisted by a guide or can struggle with buoyancy and controlling their equipment.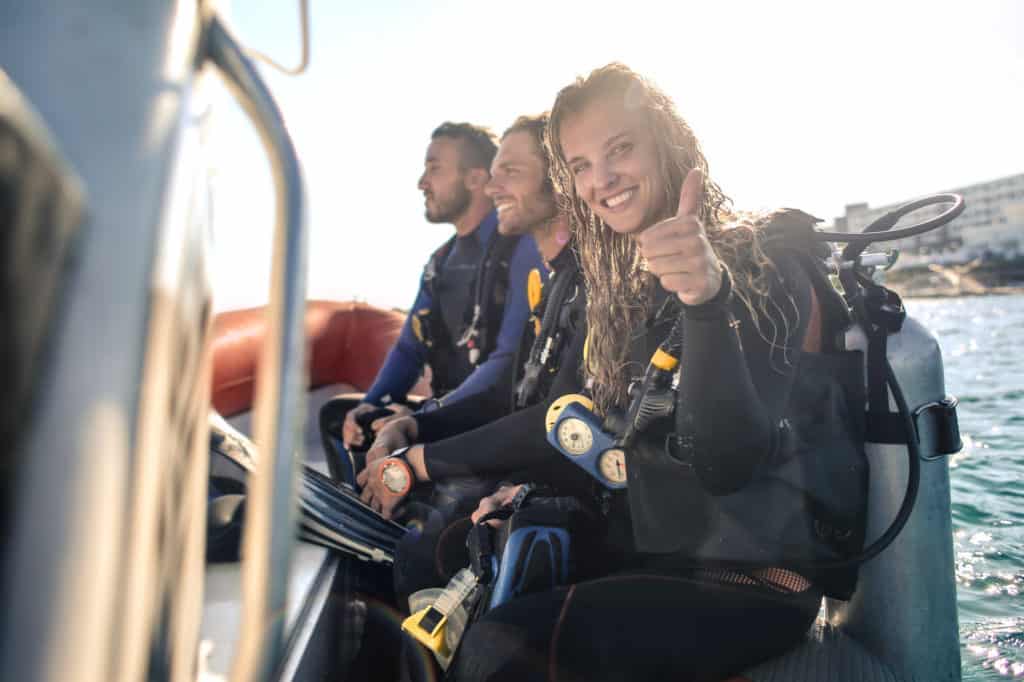 What Does a Scuba Refresh Course Entail?
With the refresher course, you will work with a dive professional on the skills you learned in your open water course. This is done in the diving pool. 
As well as the practical skills of diving it will also include equipment assembly and a short knowledge review of dive theory. 
What Should be Covered in a Refresher?
PADI Open Water divers learn 24 skills when getting their initial certification, during your refresher, you'll go over these skills, but your instructor may focus more on certain areas than others depending on where they see your areas to develop. 
If you are struggling with buoyancy and mask clearing, they may dedicate more time to those skills before attempting others. 
Do All Dive Agencies Have a Refresher Program?
PADI's refresher course is officially known as the 'ReActivate Program', other common ones include the Scuba Skills Update from SSI. 
At DivePoint we can conduct refreshers that will review skills taught in all entry-level courses from all dive agencies.
Is the Refresh Course Just a Pool Session?
A scuba refresher course takes place in the pool, but you can (and it is usually best to) team it up with some open water dives too, as that's the point of getting your skills back in shape!
At DivePoint, we can arrange it so that your refresh session is in the morning and you can enjoy two tanks in the Playa reefs in the afternoon, this way you have the same professional to support you with your queries in real-time.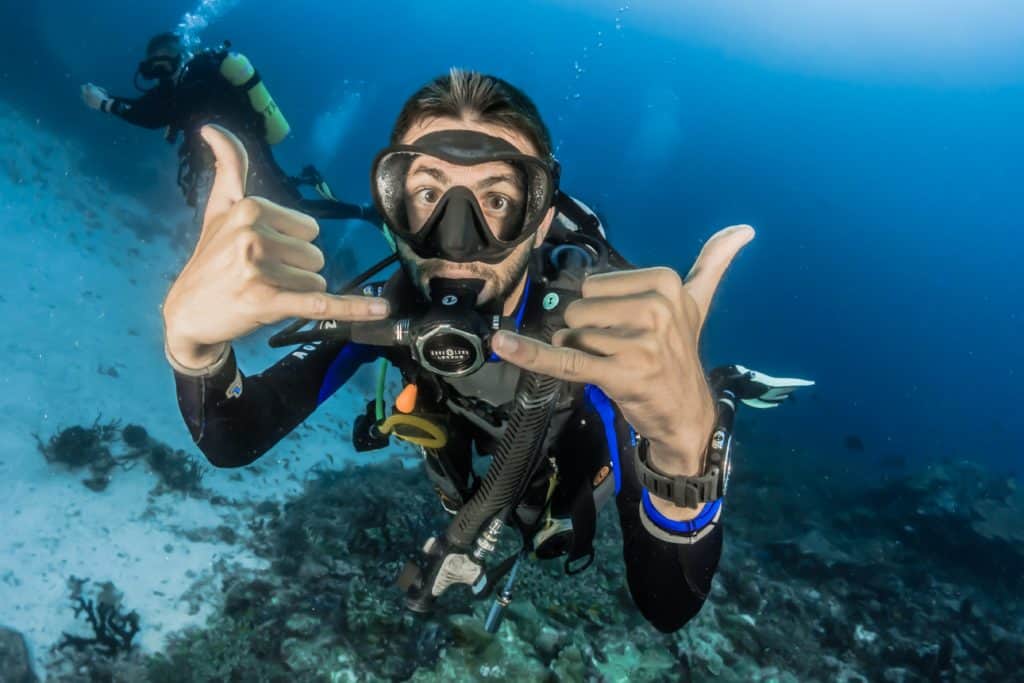 Do I Need a Refresher?
Be honest with yourself for this question, can you say you can do all of these things:
Do a buddy check
Remember the important hand signals 
Know how much weight you need
Know the acronym to safely descend and ascend
Know when to need a safety stop
Know how to plan your dive safely
Share air with a buddy in an emergency
Know what to do if you lose you buddy
These are just some of the basics that all divers should feel confident with. If any of them make you feel unsure, then maybe a refresher session will be useful for you to boost your confidence before your next dives.
If you've been out of the water for more than a year we recommend a refresher dive, no matter your skill level. 
What Else Can I Do to be Prepared Before I Dive Again?
If you have access to it, read through your open water textbook that you received during your initial training. 
You can also look on YouTube for the basic skills of the open water course to help review them on-screen (but remember, this isn't the same as practicing yourself UNDER the water!)
Book Your Scuba Refresher Course Today!
If you haven't been diving for a while, contact us to book a scuba refresher course before your next dives on the Riviera Maya. The short pool session will do wonders to boost your confidence before you head back beneath the waves and visit the reefs around Playa del Carmen and Cozumel. 
Your caring instructor can also use this time to go over any questions and queries you may have if it's been a while since you were last in the water
We hope you liked this blog post on PADI Refresher Courses. 
If you enjoyed reading, make sure to read our other blog topics, leave us a comment, or follow us on our Facebook & Instagram pages!