So you've already entered the world of scuba diving, and now are looking to improve your skills. Your next stop in your learning journey is the PADI Advanced Open Water Course. Here we'll tell you what it entails and how it will improve your abilities.
---
What To Expect From Your PADI Advanced Open Water Course?
---
The Advanced Open Water Diver course is all about advancing your diving skills. In your first open water course, you're busy learning how it feels to be underwater, along with touching on basic skills. In the advanced course you expand on these skills to make you a better and more competent diver. 
During your advanced course you'll practice navigation and buoyancy, try deep diving and make three specialty dives of your own choice from the many to choose from. It's like a taster of each of the specialism courses all rolled into in one. 
Some of the many advanced options include: Deep Diving, Fish Identification, Night Diving, Peak Performance Buoyancy, Digital Underwater Imaging, Search & Recovery, Underwater Naturalist, Underwater Navigation, Dive Against Debris, Dry Suit, and Wreck Diver.
For every specialty dive you complete, you can earn credit toward PADI® specialty certifications.
What Is The Benefit Of Being An Advanced Open Water Diver?
Being an Advanced Open Water diver is more than just bragging rights. The AOW certification level allows you to dive deeper than the Open Water course permits you. 
The standard Open Water depth is 18m (60ft), whereas an AOW diver can go to depths of 30m (100ft). This enables you to visit a greater range of dive sites, and encounter the different and often larger species who tend to lurk at these depths. 
Being advanced also means you care about your dive education and shows how you want to become a diver that is more responsible for themselves and their own safety.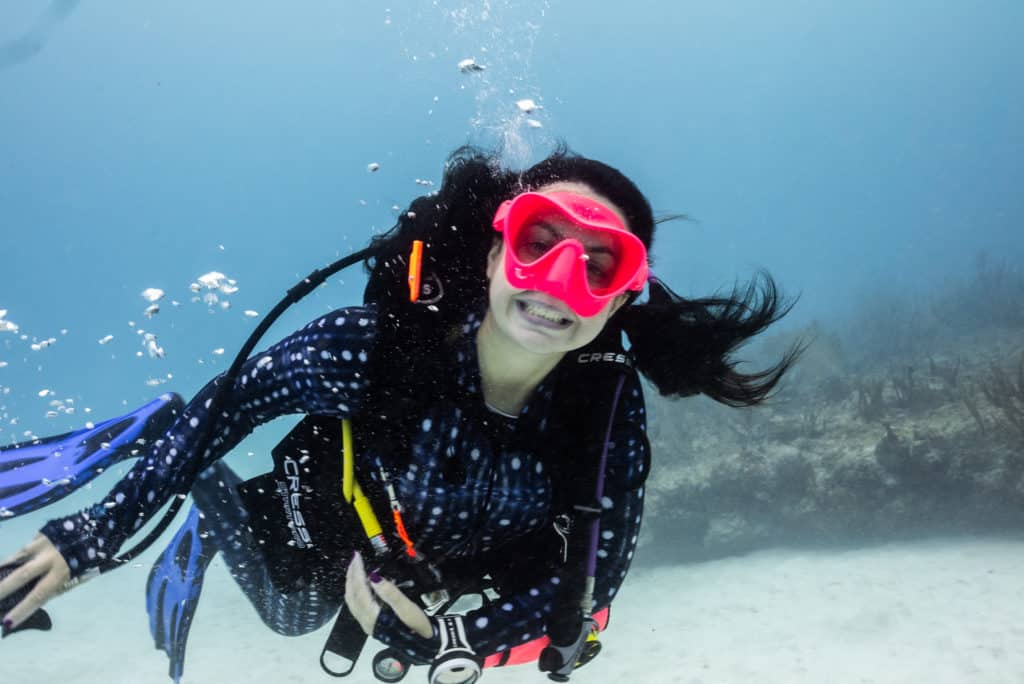 How Many Dives Do I Need To Have To Begin My Advanced Open Water Course?
Technically, you can begin the advanced course immediately after finishing your open water course. Some divers feel this is a good supplementary way to learn further skills and continue diving with a PADI professional while they are still in the early phases of their diving career.
Others prefer to become a bit more comfortable with diving before suggesting the advanced level course. As it is more skill-focused, it helps to have been on a few dives to practice and master those basic skills for yourself, rather than push on to be tested and improve these skills at a trickier level.
It's a lot of personal choice, with pros and cons for both sides of the argument. 
What Does The Advanced Open Water Course Entail?
The AOW course consists of a theory textbook, which contains knowledge reviews, plus 5 open-water dives.   
Unlike the Open Water course, there is no exam at the end of the course to pass or fail, instead, the knowledge reviews are used to guide your knowledge with your instructor to support you. 
Of the 5 advanced dives, two are compulsory. These are Deep Diving, and Underwater Navigation. 
It's also recommended to include Peak Performance Buoyancy as another dive choice. 
You can choose the remaining options, but not all shops have access to teach all of the available aspects, often due to geographical or location issues. (For example, here in Mexico, we can't teach altitude diving as we have no dive sites at altitude to take you to!)
Minimum Age and Requirements for the AOW Course
The prerequisites for beginning the AOW course are to be an PADI Open Water Diver, Junior Open Water Diver, or the equivalent entry-level certification from another dive agency. 
As the Advanced Certification goes deeper than the requirements allowed for 10 and 11-year-olds, the minimum age to start the Advanced Open Water Diver course is 12.
Divers 15 or older earn an Advanced Open Water Diver certification
Divers between the age of 12-14 earn a Junior Advanced Open Water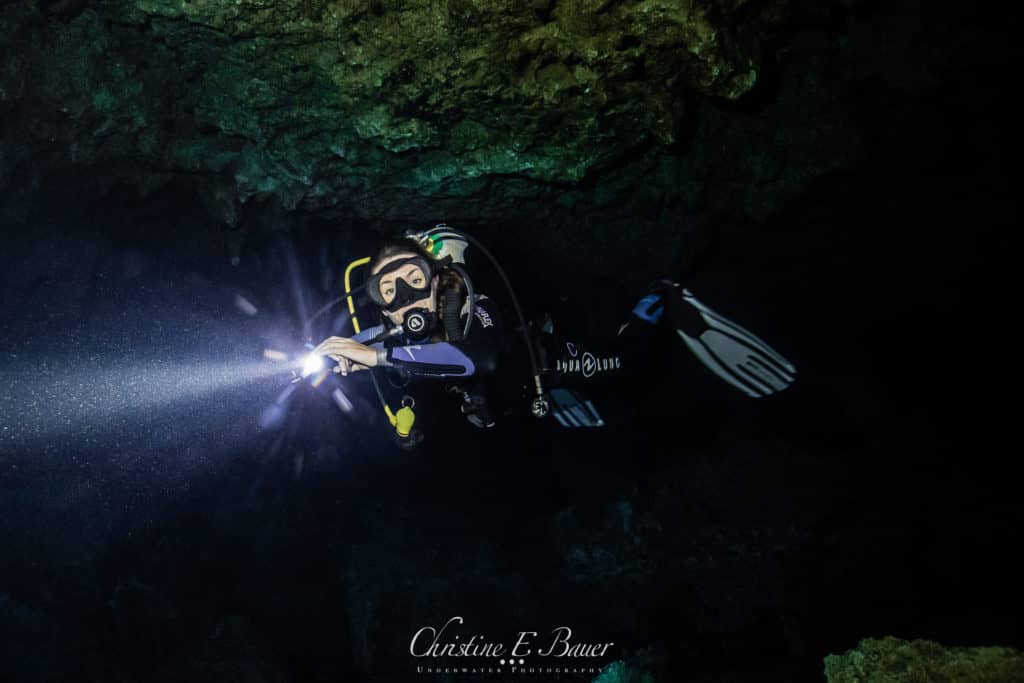 Overview Of The Specialty Dives
Here at DivePoint we can offer the following dive options as part of your AOW course.  *Indicates compulsory dive specialties.
As we are in Mexico, and close to the cenotes, we are lucky to be able to offer cavern diving as an option for the Advanced Open Water course too. 
Deep*
Fish Identification
Night
Peak Performance Buoyancy
Search & Recovery
Underwater Naturalist
Underwater Navigation*
Boat
Cavern
Delayed Surface Marker Buoy (DSMB)
Drift
The specialty dives below are available as part of an AOW course in some locations, but they are not currently available here with us at DivePoint Mexico. 
Adaptive Support
Altitude
Dive Against Debris
Diver Propulsion Vehicle (DPV)
Dry Suit
Full Face Mask
Ice
Rebreather
Self-Reliant diving
How Can I Book My Advanced Open Water Course?
Contact us at DivePoint to book in your Advanced course today! 
We can schedule the 5 dives over two or three days, depending on your preference.
If you wish to be ahead of the game by completing your theory part of the course before you arrive in Mexico, let us know and we can arrange an e-Learning option for you to complete, without using your precious time in the sun on vacation to study.  
What's Next In The Learning Process After Becoming An Advanced Open Water Diver?
After you have completed your Advanced Open Water course, you may wish to expand on some of the specialty dive skills you encountered. There is the option of many individual specialties, which you will have earned some credits towards by completing the AOW skills.
You may also be looking to the future for other certification levels. After your AOW, you will be able to complete your Rescue Diver course, where you will learn more about being able to help and support the divers around you. 
You may also just want to practice and enjoy diving more through going on 'fun' dives, where you don't go to earn a certication card, instead go to enjoy diving for divings sake!
At DivePoint we can show you the wonders of the ocean, the breathtaking cenotes, and get you up close and personal with the bull sharks too! Contact us to plan your perfect diving package.
We hope you liked this blog post on The PADI Advanced Open Water Course.
If you enjoyed reading, make sure to read our other blog topics, leave us a comment, or follow us on our Facebook & Instagram pages!