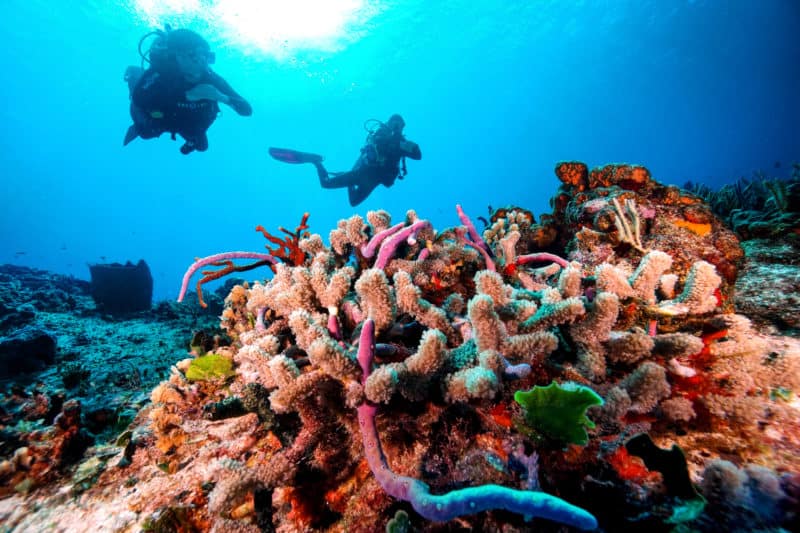 3 Day Package: Start your Adventure Now (PADI Open Water Diver + PADI Enriched Air Diver )
Start your Adventure and become a certified PADI Open Water Diver and Enriched Air Diver – all together!
Discover the Scuba Basics – Take your PADI Open Water Diver Course and PADI Enriched Air Diver Course, before enjoying one day of diving in Cozumel to celebrate becoming a certified diver. If you take this package you receive a 10% discount compared with the regular price if booked separately!
What is it?
3 days, 6 dives, 2 certifications!
In three days you will be learning all the basics of scuba diving. Your professional Instructor will guide you through the whole three days, training you and teaching you to be a safe and confident diver.
This course takes you from a non-diver to a fully certified diver, but also includes the most popular add on – the  PADI Enriched Air Diver Course, which allows you to dive with a different air mix, giving you less fatigue and greater dive times in the future.
To celebrate your course completion, you can then enjoy the world renowned reefs of Cozumel, with your instructor.
What to expect?
You will need to complete theory session (either eLearning or with a manual and in-person lessons), pool session and 4 open water training dives on the reefs of Playa del Carmen, together with your instructor to earn the PADI Open Water Diver certification.
On top of that, we will teach you about diving with enriched air, up to an oxygen content of 40%. Completing the practical application and your final exam, you will be certified as a PADI Enriched Air Diver.
The third day starts in the morning, as you board the speedboat to Cozumel as certified divers for two dives at some of the top diving sites in the world.
eLearning Open Water + Enriched Air
PADI Open Water Diver
PADI Enriched Air Diver
Theorylesson
experienced Pro Instructor
Rental Equipment
Boat fees
Marine Park Entry
Poolsession
Certification fees
6 dives
Transportation during Courses
Snacks/Lunch and Water