After completing your open water course, you want to get into the water and make bubbles. But some people want to continue their education and get their advanced open water certification RIGHT AWAY. But is it for the best…?!
Is Doing the OW / AOW Certification Back-to-Back A Good Idea?
As you probably know, your first 'giant stride' into the underwater world begins with your open water course (with PADI, SSI, or other reputable dive organization).
After that training and 5 training dives you're technically able to dive anywhere in the world with just a dive buddy, and to a maximum depth of 18metres/60feet. 
But you'd be naïve to think that after finishing your OW course you're now ready to take on the world and brave unchartered oceans and challenging drifts… any diver worth their salt will tell you diving is not a sport to take lightly, and it's through experience that you grow as a diver.
This is why many people choose to do an advanced open water certification. To further their training and boost their confidence.
But is there a reason to do your advanced course? Absolutely yes! But I think the true message is WHEN should you do it! Some people do their OW course and AOW back-to-back, and this is where it can be less effective.
Here we'll share with you both sides of the argument…
What is the Advanced Open Water Certification Course?
The advanced open water certification is the second level in the PADI scuba diving courses. There are no prerequisites to completing the course, and many people do their OW/AOW one after the other, especially if they are in an area where there are more deep dives to experience.
While it is needed to be able to dive deeper, you may want to consider doing the deeper dives with an instructor as an 'adventure dive' (still under the supervision of the instructor, but able to dive deeper than your certification level. 
If you really want to be a depth expert, an alternate route is to do a deep specialty dive course, as this offers a more detailed look at the safety elements and considerations of diving deeper.
For more details on what the AOW course entails, check out this blog! Or for a round up of all of the scuba certification levels, check here!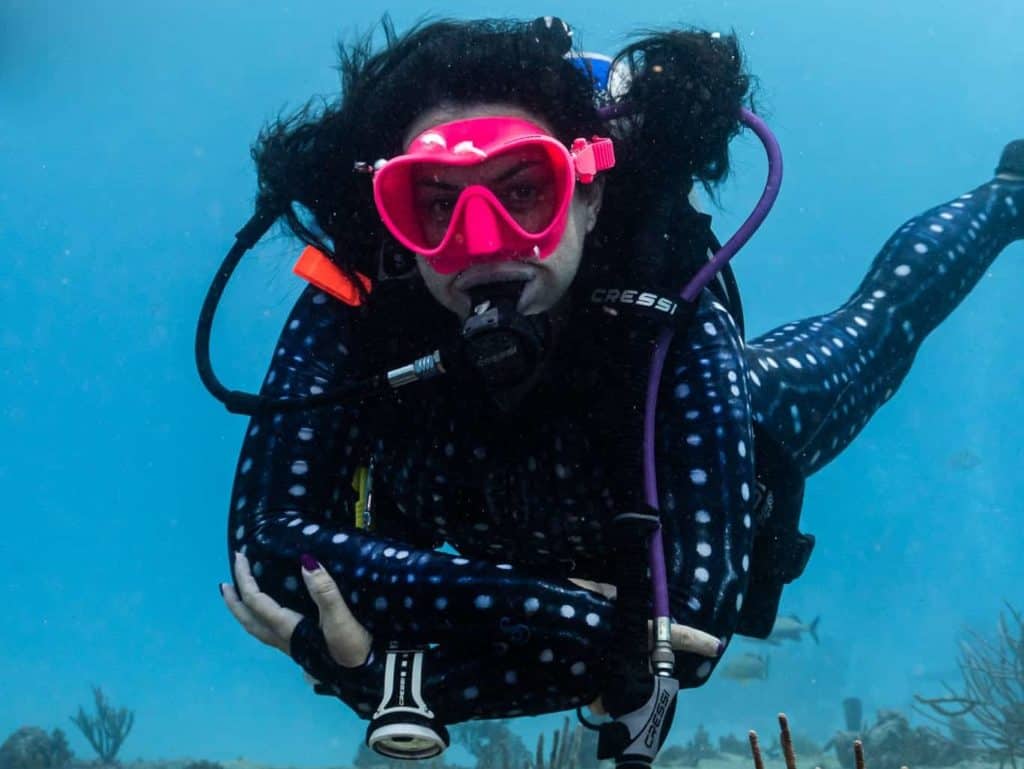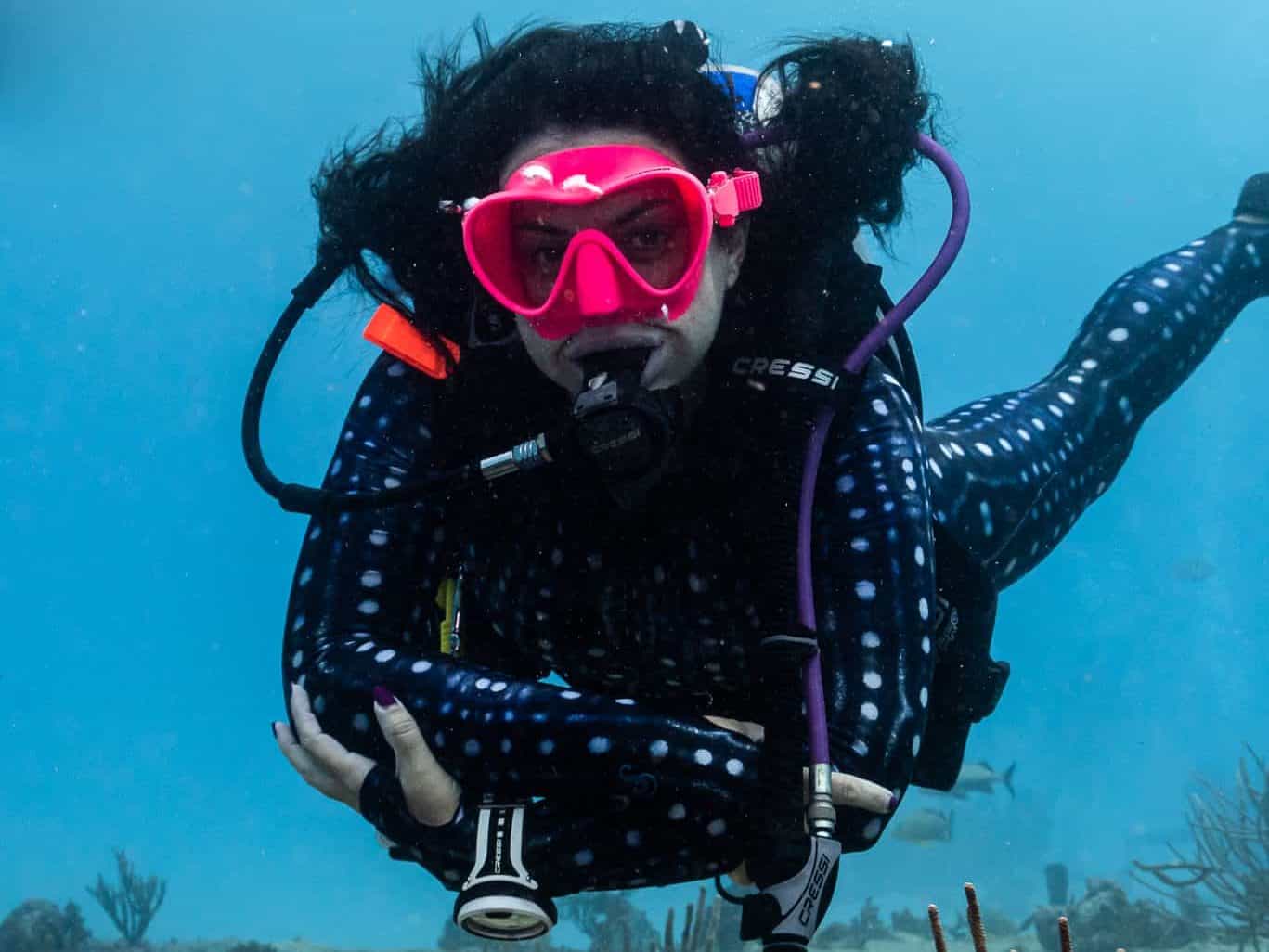 Depth
From completing your open water course, you are able to dive to a limit of 18 meters (60 feet) However if you complete the advanced course, or you may do a specialty course in deep diving, you can now dive to a recreational level of 30 meters (100 feet)
Navigation Improvements
On your OW course you begin to learn navigation skills. During the open water training sessions you use a compass to navigate with a straight line back and forwards across the reef. In the AOW course navigation, this becomes a little bit more complex and you begin to use a box pattern to navigate and truly check your compass skills are up to scratch. 
This is useful for being more skilled with a compass, but only scratches the surface of navigation in its full extent.  It would be better if your swimming technique and kick cycles were more natural underwater before adding in additional elements, such as a compass.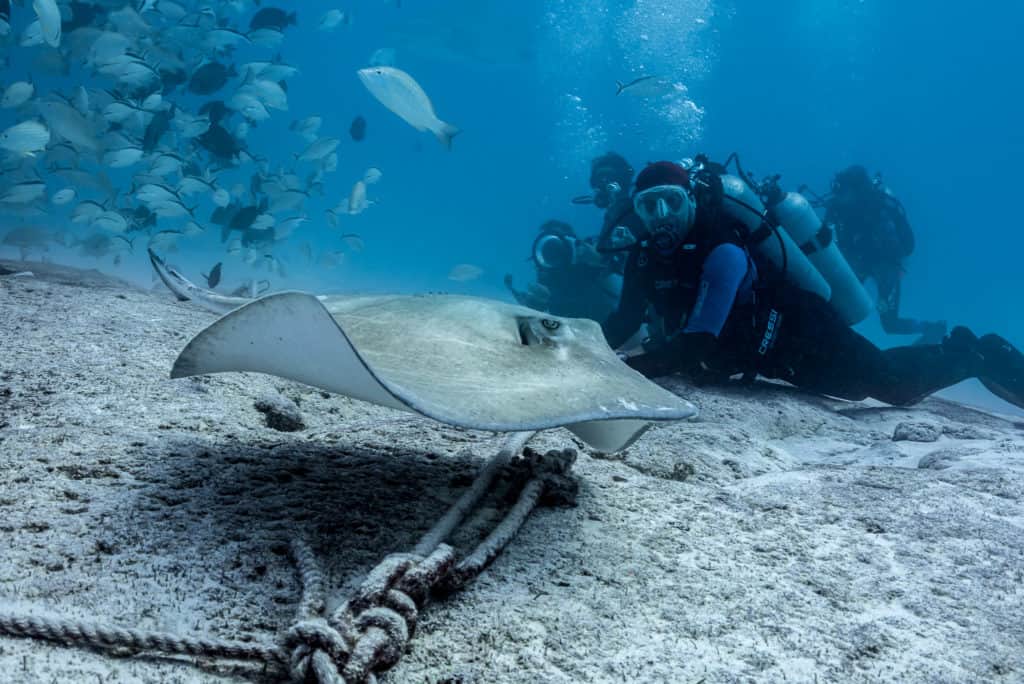 Buoyancy Control
Peak Performance Buoyancy is a specialist course to improve your trim and positioning in the water. The better your buoyancy is, the better diver you will be – no one wants to dive with a buddy that kicks the corals or is continually silting up the sandy bottom! Plus, you'll improve on your air consumption too!
But looking into improving your buoyancy too soon after diving (if you do back to back OW / AOW) may not be helpful just yet. It's like any skill, you'll only get better with practice and as you feel more and more comfortable in the water. Looking at refining your buoyancy as you do in the AOW course may not be really an effective thing to do after only a handful of dives.
Other Specialties 
You can also choose a number of other specialty dives to make up your full AOW personalized curriculum, but remember, these dives are just a teaser of a specialty course. 
If you want to become truly knowledgeable, you may wish to try the full specialty course instead.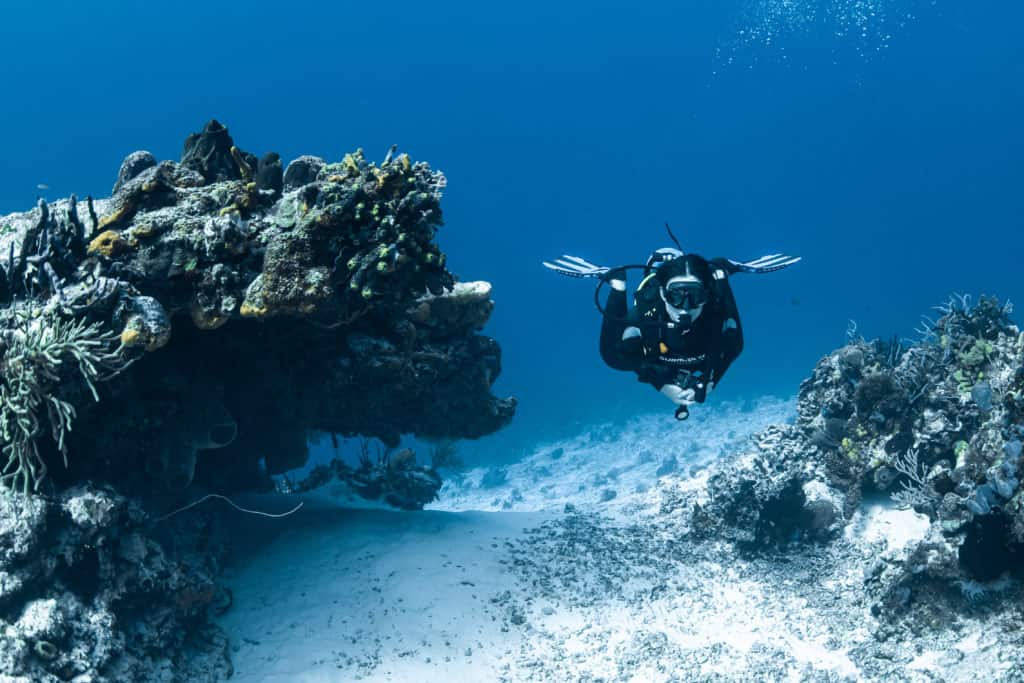 Experience vs Certification
From working in dive shops, almost all dive professionals have come across that slightly arrogant and cocky advanced open water diver, who thinks that having their advanced certification makes them an invincible expert, even though they have only completed a handful of dives outside of training exercises with an instructor.
You can be an open water diver, but have 1000 dives of experience, or an advanced open water diver and only have been in open water for 9 dives. 
We aren't trying to belittle the AOW certification levels in this blog. But what we do want to do is share that it isn't always the label of the diver that makes them a better dive buddy.
Once you have your open water card – dive, dive, dive!! It's through practice you get better, and pick up knowledge from your own experiences.
Education Makes Better Divers… 
At DivePoint, we respect that many divers DO want to upgrade their skills and complete training courses to get better. And, of course, we are here for you if you want to do them!
But what we are also saying is that you don't need to RUSH your dive career to collect as many training cards as possible. But, do them when you feel appropriate in your dive career to make progress and have existing skills to build on. 
The advanced open water certification is one way to improve and hone on a range of skills, but it only dips your toes into the skills. If you truly want to specialize in a certain area, a specialty course, such a wreck, deep, or underwater photography is a better option for a more thorough insight.
Check out our different specialty courses you can do with us at DivePoint, or just come along and join us on an ocean or cenote dive soon!!
Thanks for reading and we hope you enjoyed this blog about advanced open water certifications!  
If you enjoyed reading, make sure to read our other blog topics and leave us a comment or follow us on our Facebook & Instagram pages!